Since we couldn't find a yoga mat that ticked all the boxes, we decided to create our own dream mat. A mat that would take our practice to a whole new level. The result is our Eco-friendly Grounded Factory premium yoga mat made of natural rubber and soft vegan suede.

High end design with the best environment friendly materials, good for you and kind to mother earth. What more could you really ask for?

Anja Forsnor and Iman Malmberg, founders of Grounded Factory, saw a great demand to find a way to express yourself and your cool style when stretching out on your yoga mat and launched their first collection of Swedish designed premium, eco-friendly mats in the beginning of 2016.

Designed in Sweden with love and consciousness.
Namaste.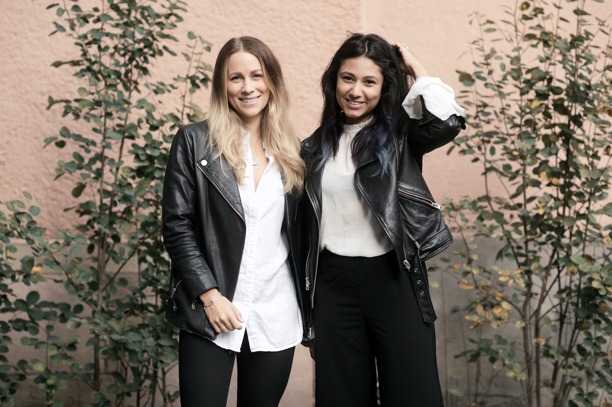 Anja Forsnor, Iman Malmberg.